Online Reservation Form
Chengdu-Lhasa Flight and Permit Reservation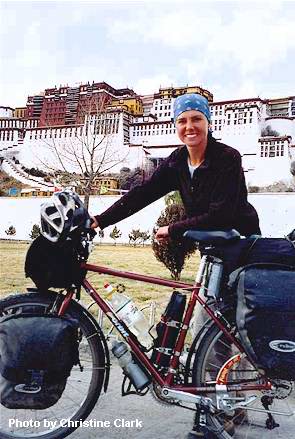 Chengdu-Lhasa Flight and Permit Reservation
We offer a service for those that would like to obtain Air Ticket Reservations and Tibet Travel Permits in advance of their arrival in Chengdu.
Copies of your Passport Name page and your Chinese Visa page WITH THE ENTRY STAMP ON IT are REQUIRED to get the Tibet Permit. This means that you MUST be in China BEFORE we can apply for your permit. We can, however, get your flight tickets before you enter China.
Email Photocopies of your Passport Name Page and China Visa HERE!
Web-based email users (such as Gmail, Yahoo, and Hotmail) send copies via email here: info@bikechina.com

Please put "Lhasa Air Ticket" in the Subject or your email may not be received.
---
To make a reservation, please complete the form below.

Note: each person must submit a separate form.
Please fill out as completely as possible. We NEVER divulge any personal information to anyone.
---
Your email address and personal information is safe at Bike China Adventures, Inc.. It is our company policy not to sell or rent our list of clients to anyone for any reason.
---
---
Bike China Adventures, Inc.
Home
|
Guided Bike Tours
|
Testimonials
|
Photos
|
Bicycle Travelogues
|
Products
|
Info
|
Contact Us
Copyright © Bike China Adventures, Inc., 1998-2013. All rights reserved.