China Phoenix Bicycle Photos
Phoenix Bicycle Photos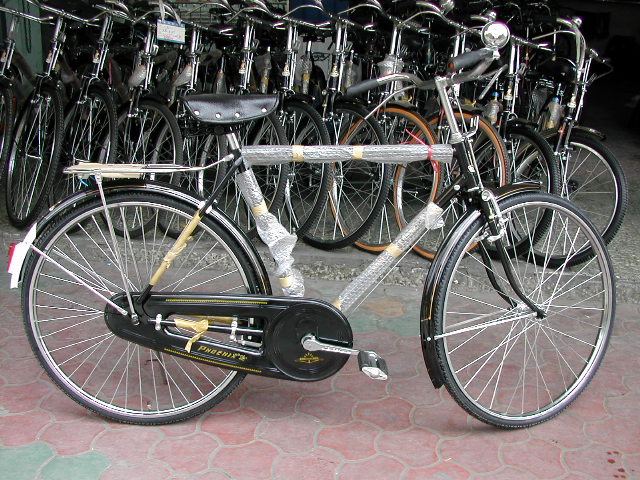 26" Wheel Phoenix, City Model, about 15 kg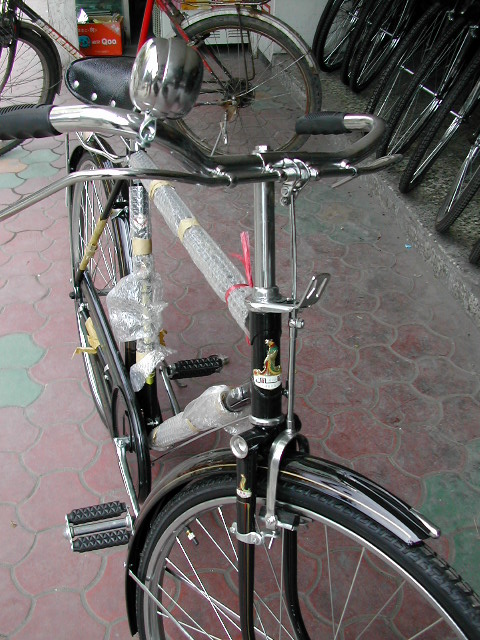 Front view of the Phoenix, City Model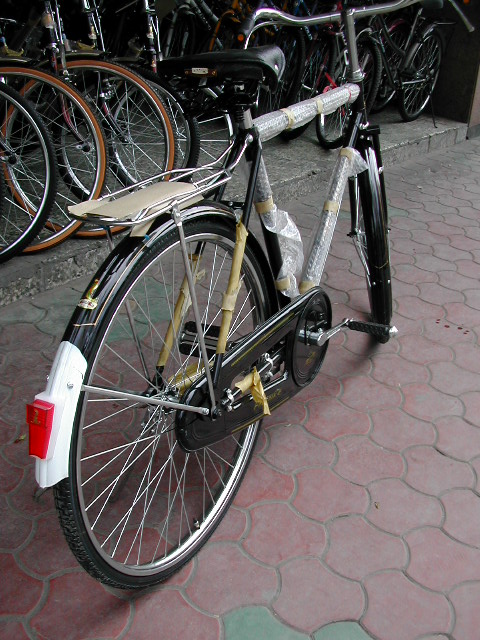 Back view of the Phoenix, City Model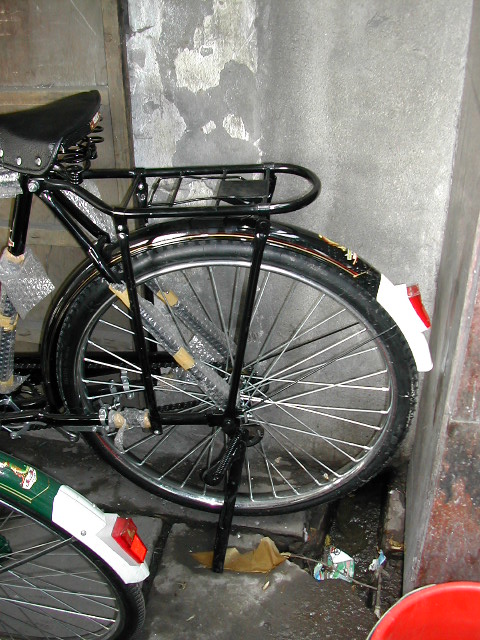 26" Phoenix, Farm model, about 20 kg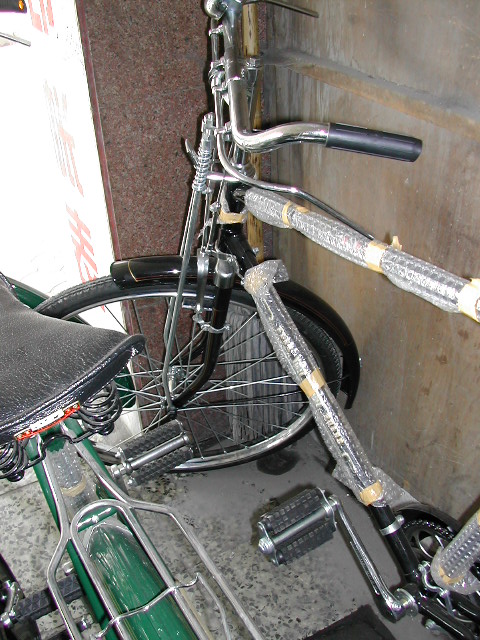 26" Phoenix, Farm model, Front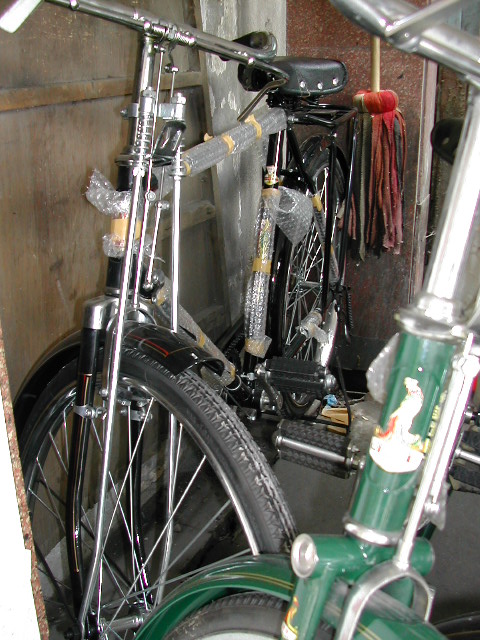 26" Phoenix - Left Farm Model, Right Letter Carrier City in Post Office Green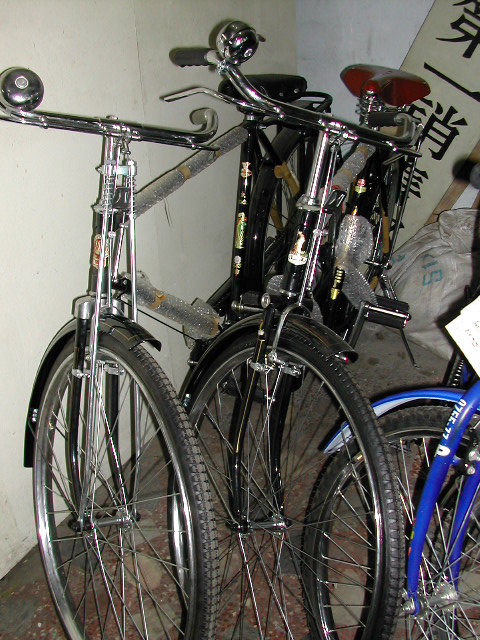 28" Phoenix - Left Farm Model, about 25 kg, right City Model, about 20 kg
Features
- Weight carrying capability of the Farm Model is three or four times that of the City Model.

- On the Farm Model there is a kickstand that places the bike at 90 degrees to the ground.

- The Farm Model also has reinforced front forks.

- Leather saddles with three-spring suspension

- Choice of a "ding dong" bell, or a continuous double ringer shown left to right, respectively on the last photo.

- Colors: green or black

- Mechanical pull-rod brakes

- One Speed Gearing

- Choice of tire sizes 26" or 28"

Photos are for reference only. We no longer sell Phoenix bicycles. You need to contact the Phoenix bicycle manufacturer directly for further information. Sorry, we no longer have their contact information.
---
Bike China Adventures, Inc.
Home | Guided Bike Tours | Testimonials | | Photos | Bicycle Travelogues | Products | Info | Contact Us
Copyright © Bike China Adventures, Inc., 1998-2017. All rights reserved.