Touring Bicycle Photos and Descriptions
Andy MacGee's Home Made Bike - Page 2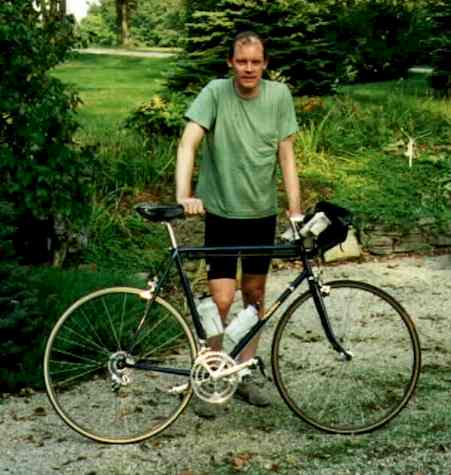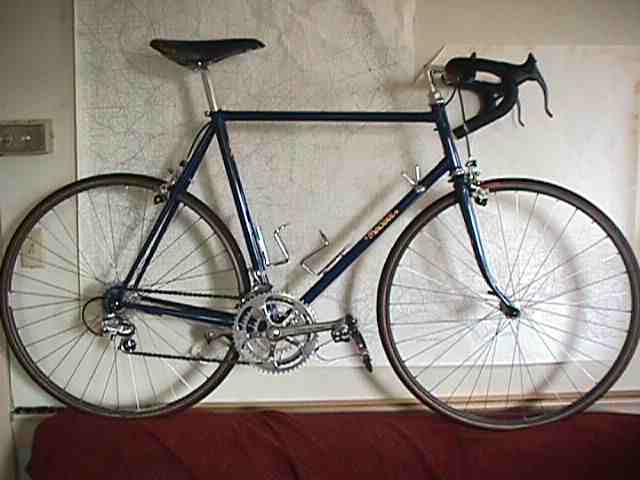 Here's the best full side view of the bicycle I've got. I wish I had taken some real film photos while it was still new; right now the paint needs a lot of touching-up from chipping. The smaller detail photos I have are much better, for some reason. Maybe the auto-focus doesn't know what to auto-focus on (I wish these cameras had a manual setting).
---
Touring Bike Index Page | Paul Woloshansky's Homemade Gear | Jeff Kruys Bike | Andy MacGee's Home Made Bike | Andy and his Bike | Peter's Bike | Jon Erik Larson's Sakkit Bike | Francisco Dellatorre Borges' Bike | Aussie Off-Road Tourer | Today's Bicycle Equipment Commentary
---
Bike China Adventures, Inc.
Home
|
Guided Bike Tours
|
Testimonials
|
Photos
|
Bicycle Travelogues
|
Products
|
Info
|
Contact Us
Copyright © Bike China Adventures, Inc., 1998-2012. All rights reserved.