Bike China Adventures

China Maps and Road Atlases

A Guide to Mountaineering in China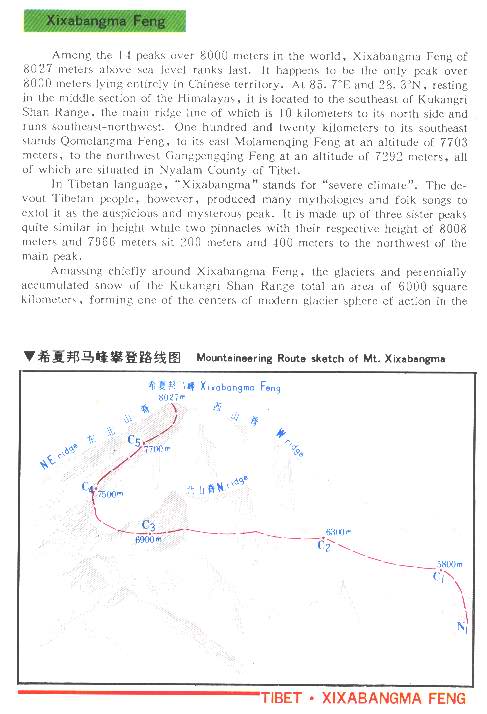 Sample English Description and Climbing Route

Book measures 15 x 22 x 2 cm (6.25 x 8.7 x 8.8 inches) with 222 pages and is published by the Chengdu Cartographic Publishing House. Written in both English and Chinese this book includes includes a contour maps, a sketches of possible climbing routes, a road location maps for several mountains and descriptions of 44 mountain areas in Sichuan, Qinghai, Tibet, Yunnan and Xinjiang.

Price:
US$35.00 Airmail - 14-day Delivery
US$28.00 Surface - 90-day Delivery

Maps

Order Options


Bike China Adventures


Main Page | Guided Tours | Maps | Tour Planner | Photo Gallery | Cycling Travelogues
Favorite Quotes | FAQ | General Info | Links | About Us | Contact Us

Copyright ©© Bike China Adventures, 1998-2017. All rights reserved.