Bike China Adventures

China Maps and Road Atlases

China Road Folded Map Set
China Road Folded Map Set - Each map measures 58 x 82 cm (23 x 32 inches). This two sided map has on one side the specific area while the other side has 12 or more more city maps. Each folded map has a protective soft cover.
Map 101
Northeast China Map
Map 102
East China Map
Map 103
South China Map

Beijing, Tianjin, Hebei, Shandong

Shanghai, Jiangsu, Zhejiang, Anhui

Guangdong, Guangxi, Hainan
Map 104
South Central China Map
Map 105
Central China Map
Map 106
Southwest China Map

Hubei, Hunan, Jiangxi, Guizhuo

Shaanxi, Henan, Hebei, Anwei

Chongqing, Sichuan, Yunnan, Guizhou
Map 107
Northeast China Map Out of Stock
Map 108
Northwest and West China Map

Beijing, Heilongjiang, Liaoning, Jilin, Inner Mongola

Tibet, Xinjiang, Qinghai, Inner Mongolia, Sichuan, Ningxia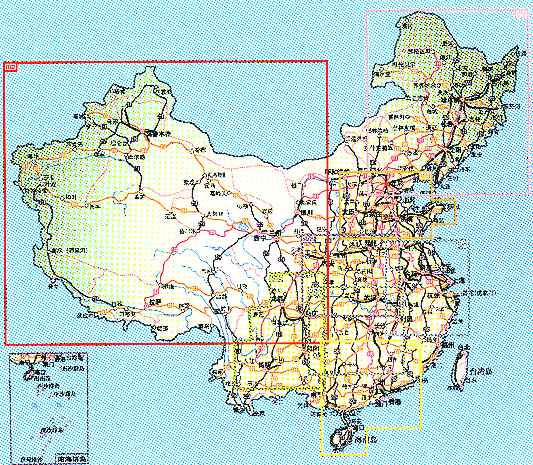 Index map of the eight map coverage areas.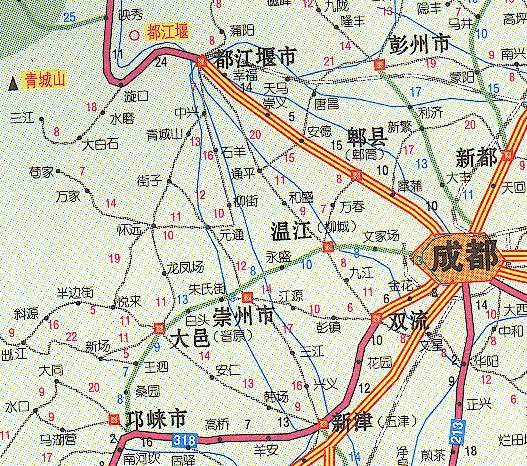 Sample map area of Chengdu, Sichuan with distances provided in kilometers. Use in tandem with a bilingual map if you cannot read Chinese.

Price: US$18.00 Airmail, US$16.00 Surface
Worldwide Delivery Prices

Other Maps

Order Options


Bike China Adventures


Main Page | Guided Tours | Maps | Tour Planner | Photo Gallery | Cycling Travelogues
Favorite Quotes | FAQ | General Info | Links | About Us | Contact Us

Copyright ©© Bike China Adventures, 1998-2017. All rights reserved.