Do you have a China cycling travelogue you would like to share here?
Contact us for details.
---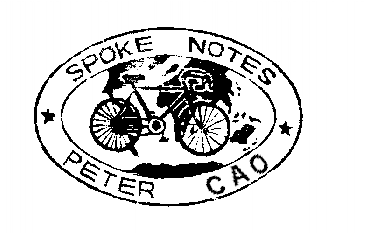 Peter Snow Cao
Spoke Notes

Goodbye South Korea
Copyright © Peter Snow Cao, 1998.
---
Skip to: Travelogue Index | Introduction | South Korea | Hong Kong | Macao | China | India | Pakistan | China, Again
---
In South Korea Skip to: Seoul in September | Cycling South | Circling Cheju-do | Mount Halesan | Back to the Mainland | Goodbye South Korea
---
October 7
More observations. The trash pickup system is interesting. In some cities and towns they have speakers mounted on top of the cab which broadcast a little tune of maybe 20 seconds repeatedly to announce their arrival. In Cheju City it was a bagpipe melody. Here in Poun, it is a classical piano piece.
Seoul 75 km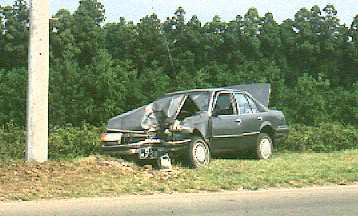 Well today was an action-packed day. Some pretty good cycling, except for the kid I saw get hit by a car. Ugh!
I stopped and saw the Songsan Fortress which is a four-kilometer wall around the knoll of a hill and also visited the Ch'ongju National Museum which had very few descriptions in English.
I caught the train in Chock'wai and met "James" Yun of Qnix Computer. During the hour and a half ride we discussed many topics and he said he would look into finding an English teaching job for me through a friend of his. I am only a little hopeful about the possibility. These kinds of promises rarely seem to work out.
I met Don, my old Inn Daewon roommate, and we visited some Israeli women at another yogwan where we were thinking about moving to if things work out for me. I told him I would give Seoul a week, after which I would go to Japan.
It was fascinating listening to them and Don discuss their work abroad. The women were working in Japan selling pictures and paintings by renting a van and going through an agency (run by the local Israeli Mafia) and living in an apartment for three months at a time. Don, on the hand, has worked all over the world traveling and working doing whatever he can. He worked in a scuba diving company in Egypt, selling pictures in Japan, teaching English here in Korea. Amazing stuff.
One of the women asked why I don't go to Japan to teach. She said the people are much nicer than the Koreans are, and it is easy to find work. It is another option to consider. Apparently a flight there is not too expensive, hell, why not. I had better get some winter clothes though, before I go.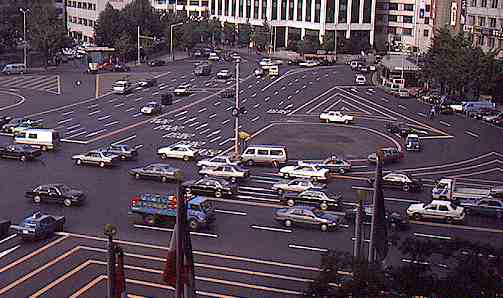 Back in Seoul again, that felling of being overwhelmed is sinking in. I don't know why I feel this way. Maybe I should go to Japan and give it a shot, perhaps selling pictures instead of teaching. One of the Israeli women said she was looking for a partner... it might be interesting. I could talk to her tomorrow.
Things I would like to do before I leave Seoul
1. Visit the city traffic control center
1. Visit the Buddhist Headquarters
1. Visit the National Museum
1. Visit the Museum of Modern Art
"Ever Youthful" by Suk Kyongduk 1489-1546
Young at heart my mind remains
Ever immature and carefree
Even as I begin to age
My spirit is young as it can be
If I should follow my free desires
People will sure laugh at me.
October 8 Seoul
An exciting or rather busy day. I first went to the USO, then picked up my mail at Amex. Five more letters, Yahoo! Thank you my wonderful friends for writing to me. Then I looked for English teaching work again.
The work issue is very frustrating. I don't know if it is Korea or me but we are not clicking. After meeting the Israelis, I am tempted to just go to Japan and see what I can find there.
I also called two proofreading companies. Both took my name and number, but said nothing was available at the moment.
Staying at the Inn Daewon is a real education. So many people have so much going on with work in Asia. One guy is a toy designer, another guy who is currently teaching English says he will go to work at the Japanese Ski resorts come winter.
I am sitting in a local park at sunset. The weather is cool, but the mosquitoes are still about. I feel so wishy-washy about what I should do. I need some inspiration. Maybe I'll go to a temple later and mediate on it.
9 PM After dinner and having read my latest five letters. My how I love getting mail. I have goofed in that respect with my indefinite plans. Now I don't have a clear plan of action... Japan, Taiwan, Korea, work or play?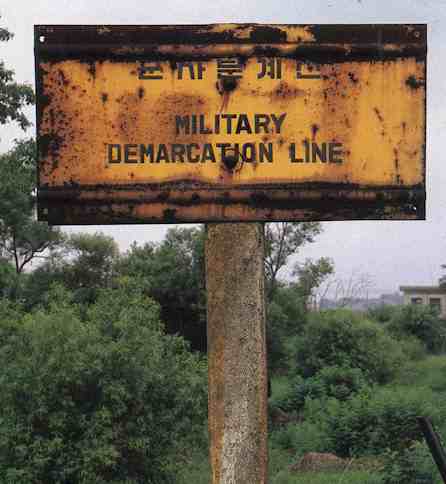 October 9 Tour of P'anmunjon - North Korea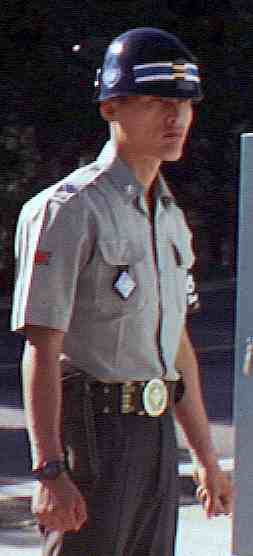 Today I went on the USO group tour to the UN Joint Security Area where the Democratic (not!!) People's Republic of Korea (a.k.a. North Korea) and the Republic of Korea (South Korea) hold talks on the border problems and reunification efforts. It was a strange place totally devoted to military control, although there are villages in the DMZ on both sides of the border. Supposedly the village on the north side is uninhabited except for a few soldiers while the south side is an active farming community. The whole situation was oppressive and just plain weird. In the room where the talks are held there is a line down the middle of the room divides North and South Korea. Guards from both countries on their respective sides watch the room. We are able to walk around the room and everyone is taking pictures like crazy.
On the tour I met Adele Kuo, a Chinese American who has been living in Taiwan for a year and a half. She is a nice person and encouraged me to visit her in southern Taiwan when I get there. That is a good way to start with a new country. She also said it would be easy to get work there, but I'll play it by ear rather than get my hopes up like I did here. I look forward to seeing her there.
This morning I went to the Chogye-sa (Buddhist Temple Headquarters for Korean Buddhism). The temple was a beehive of activity with mostly middle age to older women clutching prayer beads and doing repetitions of full prostrations (standing to lying flat on the ground) to the Buddha-image and saying prayers or sitting quietly in mediation. I sat there and mediated a bit, but mostly watched the activity. The bows were quite strenuous and the lady next to me was huffing and puffing.
11 PM When I returned to the yoinsuk, I met a 21-year old German from Wiesbaden who has been on the road since April 21 cycling across the U.S., then two weeks in Japan and now three weeks in Korea. He is planning on going to Hong Kong tomorrow and wants to cycle into China. This is a great opportunity for me to cycle with someone again. Being solo has been one of my primary complaints - cycling alone is a drag. We seem to hit it off very well and he is a left-handed person as well. I feel that it is an opportunity that doesn't happen very often. Now, should I change my plans to fit his, or ask him to change his plans to fit mine? Or try to meet in Hong Kong? This would mean giving up any possibility of working in Taiwan, something that was looking promising, but not something I felt like I had to do. Another option is that I could always go back to Taiwan if things don't work out, or later when I need the money and don't want to go home.
Damn! What should I do? How will I communicate if I go to Taiwan for a week? Where are my priorities? What about Adele who I met today? I know I can't see everything and I would really kick myself if I passed up a chance to have a travel companion. It is the times shared with someone that makes the experiences most memorable.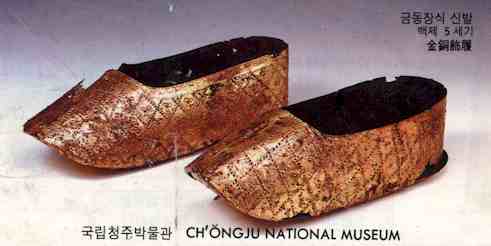 October 10 Seoul Cultural Center
1 PM The motto of Thomas Bleisch and mine still holds true. Plans change daily. I was able to get a flight to Hong Kong on Friday the 13th (Egad! I just realized the implication of that!). (Another Korean first just occurred: I looked up and saw a Korean woman looking at me so I smiled at her and, believe it or not, she smiled back!)
I have decided to pass up Taiwan for now knowing I can always go back if I want to from Hong Kong of Bangkok. I have a good feeling about Rainer (pronounce Rrrry-en-nerrr, I think. The German names always take me a while to learn).
We went to the Post Office and the airline offices to try and get these things organized. He was very nervous and agitated as we worked through the issues and I noticed that part of this is the ten-year difference in our ages. I hope it doesn't create problems later. Now I have 48 hours to get things organized again. I need to send packages home, get rid of excess baggage (either sell it or give it away), get letters written and provide a new post office drop out point and date. I am excited to have a cycling partner again.
11 PM The is a beautiful mid-western blonde woman staying here at the Inn-Daewon. She just came from Japan after teaching there for a year and is on her way to Hong Kong. I jokingly asked her if she wanted to join us on our cycle trip into China. Dream on, Peter! Her name is Ann.
"Following My Own Nature" by Byun Kacryano 1369-1430
I don't bother people
Because I am high in glee
I won't follow what other
Do, if they aren't just right for me
I'll act upon my own will as
My own nature would dictate to me.
October 11 Seoul
11 PM I spent the day getting organized for tomorrows flight to Hong Kong. I sent a 4-kilogram package to Elizabeth with diary #7, my tapes, some books, the Thai bag and miscellaneous coins, shell, etc.
Then this evening I spent the night talking with the 39-year old French woman who has been traveling for 25 years: nine months in China, three years in Australia, one year in the U.S. etc., etc. She told me some fascinating stories about China. I am very excited about going there now.
Unfortunately, I didn't get any more letters written today. I am not really in the mood. I have been whittling down my stuff slowly but surely to what I can carry in my three bike bags. I sold my clothes and shoes, the South Korean Handbook, but not the phrasebook. Maybe in Hong Kong.
I am about ready to leave Korea, although there are many thing I never got to see, I don't feel too bad about it.
October 12 Kimp'o Airport, Seoul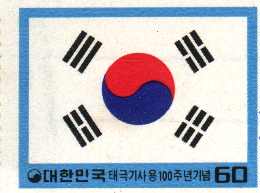 Wow! What a hectic day! I tried to do too much. I mailed some more letter, picked up three more letters at Amex (Great!), then rode out to the airport. I was faced with two international terminal and was lucky to pick the right one the first time. Then I dashed into the restroom for cleaning up, changed into my civvies (street clothes) and took off the pedals. I checked in and then sat down wrote two more letters.
Now I am airborne and passing over an incredible number of high rises. We just passed through the smog layer and the ground is barely visible.
I am sorry I didn't have more time to explore Seoul. Once I got out on the bike, I found it quite fun riding around, except on the bus routes.
I feel good about going. I think it was the right decision. It is also good to get away from Inn-Daewon, though I forgot to get a picture. Damn! Oh well.
The air has cleared up a lot. Now I can see the ground again. The landscape is fascinating. Anything that is not a hill has been flattened into rice terraces leaving odd patterns of light tan on a dark green back ground. Understandable, as Korea is 70% mountains.
We are flying along the route I rode south along the West Coast. I enjoy watching the landscape slide by.
Goodbye South Korea!
On to: Howdy, Hong Kong
---
In South Korea Skip to: Seoul in September | Cycling South | Circling Cheju-do | Mount Halesan | Back to the Mainland | Goodbye South Korea
---
---
Bike China Adventures, Inc.
Home | Guided Bike Tours | Testimonials | | Photos | Bicycle Travelogues | Products | Info | Contact Us
Copyright © Bike China Adventures, Inc., 1998-2012. All rights reserved.