Bicycle Guides Contact Form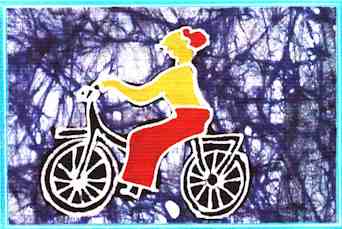 Bike China Tour Guides Wanted
Thank you for your interest in being a bicycle tour guide for Bike China Adventures.
We are looking for several bike tour guides. Ideally, the person would have a good command of Chinese, experience leading bike tours, and cycle-toured through China extensively. The times would be very sporadic and the pay won't make you wealthy, but if you enjoy this sort thing it can be rewarding in its own way. It is probably best suited for someone living in China with a flexible schedule as the groups are small (generally less than eight people) and international airfare for the guide would drive the cost of the tour up dramatically.
If you are interested, please send us the following:

1. Resume or CV including nationality and age
2. A description of your touring experience, especially in China
3. Salary expectations
4. Availability
5. Typical loaded touring distances you are capable of doing
6. Your China visa status (if living in China)
7. An estimate of how long you will be in China
8. Your command of Chinese in listening comprehension, speaking and reading (approximate number of characters)
9. A list of references with contact information

Please enter the information in the form below:
---
Bike China Adventures, Inc.
Home
|
Guided Bike Tours
|
Testimonials
|
Photos
|
Bicycle Travelogues
|
Products
|
Info
|
Contact Us
Copyright © Bike China Adventures, Inc., 1998-2012. All rights reserved.