Bicycle Guides Contact Form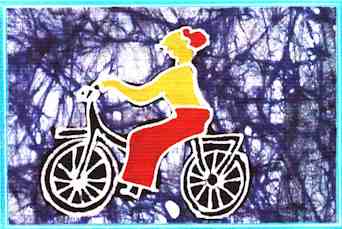 Bike China Tour Guides Wanted
Thank you for your interest in being a bicycle tour guide for Bike China Adventures.
We are looking for several bike tour guides. Ideally, the person is young Chinese male cyclist (or if not Chinese have a good command of Chinese with HSK Level 8, or better), experience leading bike tours, and cycle-toured through China extensively. The work would be very sporadic and the pay won't make you wealthy, but if you enjoy this sort thing it can be rewarding in its own way. It is probably best suited for someone with the following characteristics: honest, excellent English speaking skills (IELTS 6 or higher), athletic, outgoing, and have a flexible schedule.
If you are interested, please enter the information in the form below:
---
Bike China Adventures, Inc.
Home
|
Guided Bike Tours
|
Testimonials
|
Photos
|
Bicycle Travelogues
|
Products
|
Info
|
Contact Us
Copyright © Bike China Adventures, Inc., 1998-2015. All rights reserved.