Western Sichuan – Four Sister Mountain 6-Day Tour
Difficulty Level:




From the Sichuan basin, it's just a short distance westward before one encounters the massiveness of the Tibetan Plateau and the Qionglai range that makes up the foothills of nearby Chengdu.  This short looping route give you a taste of both Tibetan culture and over 4000 meter air (13100+ ft.) twice as we ascend and descend two epically beautiful mountain passes.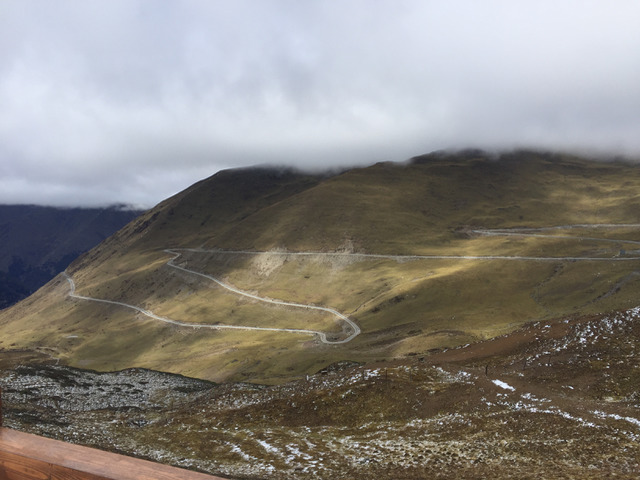 The tour begins in the heart of the Sichuan basin in the provincial capital city of Chengdu.  In the morning we'll cycle through the city to the Panda Research Base to visit the giant pandas.  Leaving Chengdu, we take vehicle transport to the northwestern prefecture of Dujiangyan, located at the edge of the foothills of the Tibetan Plateau.  Dujiangyan is home to a 2500 year old irrigation system on the Min River, that feeds countless rivers, streams, and canals throughout the Sichuan Basin.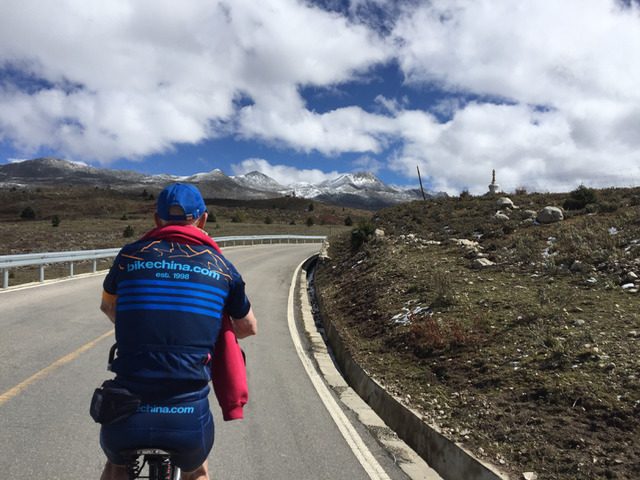 From Dujiangyan the group will begin the ascent towards Sì gū niáng mountain, a collection of 4 snow-capped peaks with elevations ranging from  5025m-6250m.  After a hearty dinner and good night's rest near the Wolong Giant Panda reserve we'll continue towards the heavens to the mountain pass of Balang Mtn, at 4400m.  The afternoon will include a 50km descent into the town of Rilong.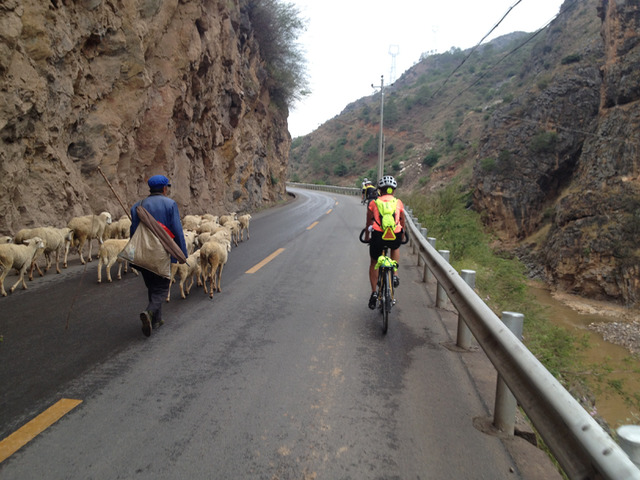 On the fourth day the group will again climb the rain shadow valley of Jiajin Mtn and down to a small Tibetan village to spend the night in a charming guesthouse and enjoy an outdoor feast.  The fifth day includes an over 100km decent toward Ya'an before ending the day in the ancient town of Pingle.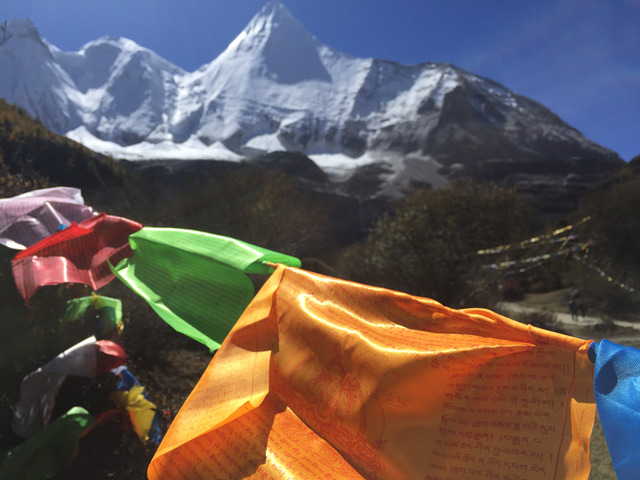 On the final day the group will cycle through the countryside eastward through Anren, visiting the re-education center used during the cultural revolution and sporting a courtyard with over 100 life-sized clay statues depicting the cruelty of landlord and rent collection from the peasants.  From Anren, we'll take vehicle transport back to Chengdu to enjoy our last group dinner to conclude the tour.

Western Sichuan – Four Sister Mountain 6-Day Tour
ARRIVE in Chengdu

Chengdu-Dujiangyan

Cycling Distance

500m elev.

Rilong

Cycling Distance

3340m elev.

Total Distance

135km (4400m pass)

Liangshuijing

Cycling Distance

2200m elev.

Total Distance

65km (4114m pass)

Pingle

Cycling Distance

700m elev.