Explore Guangxi Wonders, 8-day Tour
Difficulty Level:




This easy-going cycle tour begins in Guilin, located in southwestern China in Guangxi Province about 50 minutes from Hong Kong by air. This tour is intended for those with little cycle-touring experience and will utilize vehicle transport to access some of the more remote areas where we can then cycle and explore at comfortable pace. The tour will be supported, meaning there will be a guide and support vehicle with the group at all times.
This tour can also be modified to satisfy those looking for more of a challenge and include greater daily cycling distances with more challenging terrain.
The area around Guilin is famous for the "stone forest" karst landscape (limestone hill formations jutting up from an otherwise level ground and the subject of countless traditional Chinese paintings). This area is also riddled with caves used extensively by locals to hide when the Japanese invaded during World War II. After a day to get acclimated and tour of the city, we will head out into the countryside for some fresh air and head north to Longsheng. The Longsheng region is home to a man-made topographic feature known as lóng jì (龙基) or "Dragon's Backbone," where entire mountain sides have been transformed into wedding-cake like sculptures of rice terraces.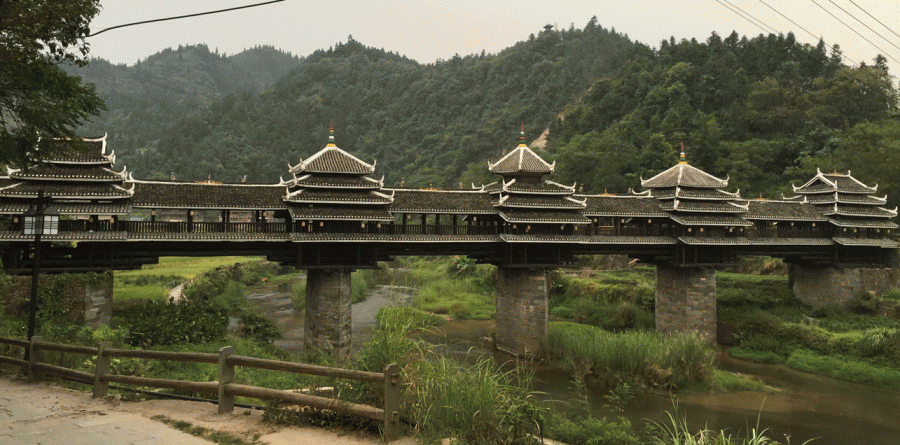 The next stop at Sanjiang brings us into one of China's many minority areas where the Dong people live. The distinctive Wind and Rain Bridges as well as the Drum Towers are unique architectural features that clearly identify each village. The Dong minority is famous around China and beyond for their song heritage and its indispensable role in every aspect of daily life.  As we explore the remote villages we will pass numerous bamboo water wheels working to irrigate the rice fields.
After another brief stop in Guilin we'll travel southward to Yangshuo which will provide an opportunity to explore the karst landscape including Moon Hill and the Yulong River. We'll visit Confucian and Buddhist temples, various surrounding villages (possibly during market day), and the Dragon Bridges. While in Yangshuo there will be a day set aside for you to explore on your own and take in this breathtakingly spectacular scenery most often only seen in movies.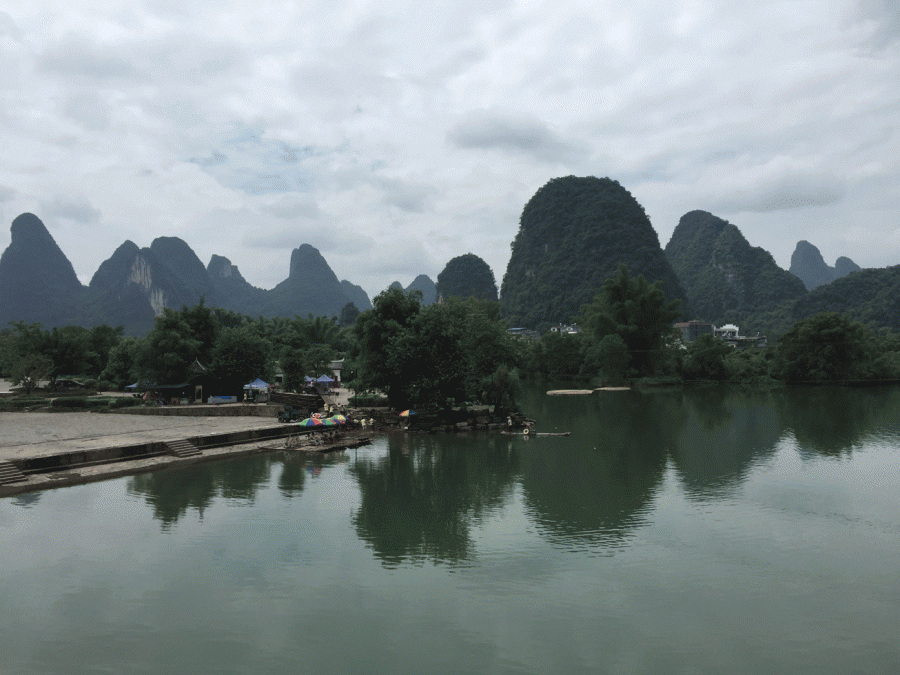 We will then cycle part way back to Guilin before heading to the airport for your connecting flights back to the West or other regions of China.
Arrive in Guilin

Cycling Distance

150m elev.

Longsheng

Cycling Distance

350m elev.

Sanjiang

Cycling Distance

200m elev.

Sanjiang to Yangshuo

Cycling Distance

120m elev.

Guilin

Cycling Distance

150m elev.